Information For Pet-Owners
Due to the risks associated with the spread of COVID-19 some veterinary clinics have closed and others are focusing all efforts on urgent and emergency situations for pets. As such, NAGI Foundation is unable to provide assistance for routine medical care such as vaccines or spay/neuter at this time.
If your pets are due for routine, non-urgent medical care, you will need to wait until conditions are safe enough that veterinary clinics re-open for normal operations. As soon as this is safe, we will begin hosting our Animal Health Clinics in the Salt River Pima-Maricopa Indian Community as well.
If your pet becomes injured, ill, or has some other urgent or emergency situation please call your veterinarian immediately. A list of local vets is available at the end of this page.
The Governor of Arizona has issued an Executive Order allowing for expanded use of "telemedicine" for pets, which may make it possible for your veterinarian to provide some treatment over the phone.
For emergencies:
If you have an emergency with your pet, check out AZPetVet, where you will find a list of local veterinarians that work with payment plans.
If you need additional emergency assistance for your pets, please contact us. We will do our best to support you.
I Need Assistance
There are National and Statewide measures in place to provide support to those who are facing financial hardships due to COVID-19. You may qualify for rent or mortgage assistance and are protected from eviction in some situations. Please visit the Governor's website for all details on what is being done in Arizona.
Eviction Postponement
The Governor of the state of Arizona has issued an Executive Order protecting tenants from eviction during this crisis based on specific criteria, such as a medically-issued order to self-quarantine in your home or a substantial loss of income due COVID-19 resulting from conditions including job loss and reduction of income. Landlords may not evict tenants because they have been diagnosed with COVID-19.
IMPORTANT: Please review the entire Postponement of Eviction Actions Executive Order to see complete information on tenant protection and your required actions.
Rental Eviction Prevention Assistance
If you are struggling to make rent, the Arizona Department of Housing advises that you contact your on-site manager or lease agent right away to let them know that you may need rental assistance or a payment plan.
Please find additional information, FAQ's and take a self-assessment at the Arizona Department of Housing website to see if you qualify for rental assistance.
Mortgage Assistance
The state of Arizona has suspended foreclosures for 60 days (as of March 30, 2020). According to the Federal Housing Finance Agency, you may also be eligible for support if you are struggling to make your mortgage payment due to hardships caused by COVID-19 and your loan is owned by Fannie May or Freddie Mac .
Save Our Home AZ also offers foreclosure assistance for unemployed or underemployed Arizonans.
NAGI Foundation Pet Food Pantry
The NAGI Foundation pet food pantry will be open in the Salt River Community as pet food becomes available. Notices of dates and times the pantry will be open will be advertised on our Events page as well as the NAGI Foundation Facebook page.
If you are experiencing a crisis or know someone who might be, or if you need assistance finding food, paying housing bills, accessing free childcare, or other essential services visit the 2-1-1 website or dial 211 to speak to someone who can help.
FAQ's
Can animals infect people with COVID-19?
This is a rapidly evolving situation and we are continuing to learn more about the virus. At this time it appears that the virus may be able to spread from people to pets in some situations, but not from pets to people.
According to the CDC (Centers for Disease Control):
"At this time, there is no evidence that animals play a significant role in spreading the virus that causes COVID-19.
The best thing you can do is treat pets as you would other human family members – do not let pets interact with people or animals outside the household. If a person inside the household becomes sick, isolate that person from everyone else, including pets."
For all of the latest information about pets and COVID-19, please visit the CDC website here.
What to do with pets if someone in the home is infected.
Prepare an emergency plan now, to best care for your family and pets if you or someone in your home becomes sick. Start by identifying 1-3 people who could care for your pets if needed.
Keep an emergency kit on hand for your pets. Suggested items to include:
Information about all of your pets: their microchip number, name, age, a photo, known illnesses and any medications they need.
Contact info for your current veterinarian.
Enough pet food and medications for 2-4 weeks.
Supplies like a leash, collar, poop bags, a kennel, litter box, litter for 2-4 weeks.
Contact info for a trusted family member or friend.
What to do around other pets or animals.
At this time it is safest to avoid interacting with other people's pets or animals. Don't pet them and don't let other people pet your animals. It is also best to not let your animals socialize with animals from other households.
What to do if you lose a pet.
If your pet has gone missing, we recommend taking the following steps.
If you suspect that your pet may have been removed from the Salt River Indian Community by the SRPD Animal Control Technician or a Salt River Police Ranger, you may be able to locate your pet at the Maricopa County Animal Care and Control (MCACC) facility.
2630 W. Rio Salado Pkwy
Mesa, AZ
(602) 506-7387
What to do if you find a stray dog.
Please consider keeping the dog at your home while you look for the owner, if it is safe to do so. We also recommend taking these steps.
If you are able to, please have a veterinarian scan the dog for a microchip. If the dog is chipped, you may be able to locate its owners more quickly.
Visit the Maricopa County Animal Care and Control website to find information about lost and found pets.
Post a "found animal" notice online at the following places. Also check for posts searching for pets that match the description of the animal you found.
You may also bring the animal the West Valley Shelter. Please make sure to list the dog as missing on the shelter's Lost and Found website to help locate the owner.
2500 S. 27th Avenue (27th Avenue, south of Durango)
Phoenix, AZ 85009
602-506-7387
9:00 AM – 6:00 PM weekdays
9:00 AM – 5:00 PM on weekends
What to do if my pet is bitten by a snake?
Watch this short video to learn how to prevent snake bites and what to do if your pet is bitten. Thanks for our Medical partners at Midwestern University for putting this together!
I found kittens, now what?
Leave the kittens where they are! It's likely that mom will return. She might be out hunting or in the process of moving her litter. The kittens stand the best chance for survival with her.
The Arizona Humane Society has excellent information about how to tell if kittens have been orphaned, and how to care for them at home if needed. Check it out at Don't Kit-nap Kittens.
How You Can Help
With updates regarding protection measures, changes in workplace protocols, and closures of schools and businesses, we are all feeling the effects of the current global events.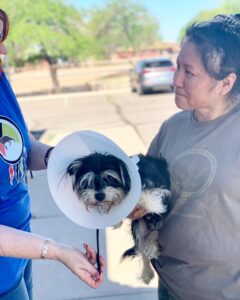 Many Community members have lost childcare coverage and/or the ability to go to work, resulting in loss of income and additional resources. NAGI Foundation has already seen a surge in requests for assistance including, but not limited to:
– Financial support during widespread loss of income for emergency pet care
– Pet food and supplies
NAGI Foundation remains committed to providing support for as many Salt River Pima-Maricopa Indian Community pets and families as possible.
Will you provide peace of mind and a helping hand to our Community members most at risk with a generous donation for our emergency response fund?
Other Ways to Help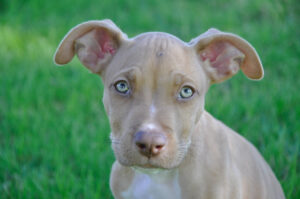 Foster for a rescue or shelter. *Maricopa County Animal Care & Control is at full capacity and needs immediate support.
Donate money and pet supplies to local nonprofit organizations.
Offer to buy groceries and pet supplies for at-risk family, friends, and neighbors.
Resources
If you believe you may be sick, please call the Salt River Health and Human Services Coronavirus Hotline at (480) 362-2603. 
You can also visit >> AZ Pet Vet to locate additional Phoenix area veterinary clinics that may offer payment plans.