Vision & Mission
To restore the sacredness of the Native American community by uniting people and animals.
NAGI Foundation provides a variety of resources to support Native American communities, such as animal health services, educational programs, behavioral health supports, and family resources that coincide with traditional values and core principles of First Nations communities.
Why Our Work Matters
Based on data available as of 2014 in the "Needs and Assets Report" there are roughly 7,000 people living in the Salt River Pima-Maricopa Indian Community. Nationally, on Tribal lands we see approximately 1-2 dogs per person, placing the estimated total number of dogs in SRPMIC at over 10,000.
The average lifespan of a dog living on Tribal Lands is 1-3 years. This shortened lifespan is mainly due to common but preventable illnesses, lack of access to care for more complex disease, and injuries.
NAGI Foundation is committed to providing support and community-based programs that bring services and solutions that will alleviate some challenges facing SRPMIC and to give back to this First Nations Community.
Sheila K. Iyengar – Founder & Executive Director
Sheila has over 30 years of professional canine behavior and training experience. In addition to her work with NAGI Foundation, she is also the founder and owner of Lotus Dog Training and Reservation Rewards Animal Rescue.
As an indigenous woman herself, Sheila is passionate about giving back to First Nations Communities. In 2006, she founded Reservation Rewards Animal Rescue. This Arizona based 501(c) 3 non-profit was dedicated to supporting the Native American communities in the Phoenix metro area by finding homes for animals that community members could no longer care for. Throughout their first 10 years of operations, Reservation Rewards Animal Rescue experienced tremendous success and helped save the lives of over 4,000 animals through spay/neuter, medical treatment adoption and sheltering programs.
In 2015 Sheila developed a strategic partnership with the Salt River Pima-Maricopa Indian Community. The NAGI Foundation launched at that time, with key goals designed to meet the needs of the Salt River Community: animal medical services, behavior training, humane education opportunities, and youth-based programs to enhance early childhood literacy outcomes and create opportunities for children and families to be strengthened.
Sheila is passionate about her work and prides herself on creating innovative and forward thinking programs to meet the needs of both people and their animals living in Tribal Land. Outside of work, she enjoys spending time with her family as well as outdoors, running and exploring the wealth of Arizona's hiking trails, usually with her with her own faithful canine companion by her side.
Laila Coniglio – Director, Operations & Marketing
Laila Coniglio has a 20+ year track record of delivering results in a multitude of environments: working with a variety of animal-human welfare organizations around the country, in addition to leading a successful career in e-commerce focused on digital content, customer retention, and customer experience.
In 2018, Laila joined NAGI Foundation and currently leads program development and operations as well as marketing. A proven, committed leader, she owns programs end to end: from identifying opportunities, to development strategy, to working with Salt River pet owners 1:1. Laila compassionately identifies solutions to help individuals overcome barriers and challenges they're facing. Examples of programs that have already made a difference include the Animal Wellness Program and a community based mobile Spay & Neuter clinic.
Laila's creativity and dedication come to life in social media, email marketing, and print and local media. If you've enjoyed NAGI content (check us out on Instagram & Facebook!), chances are that her fingerprint (and smile!) are behind it.
"Working with NAGI Foundation lets me do what I do best and love most – help people and pets. From developing efficient processes that help us maximize our reach to as many families and pets as possible, to one-on-one behavior consultations with new pet owners, to simply being available to help someone find access to the support they really needed…it's both rewarding for me, and an honor."
Outside of work, Laila enjoys traveling with her husband, cooking, tending to her vegetable garden, hiking, kayaking with anyone who will join her, and begging her cats to please just sit on her lap. (She's pictured here with the best Home Office Manager around, Shelby.)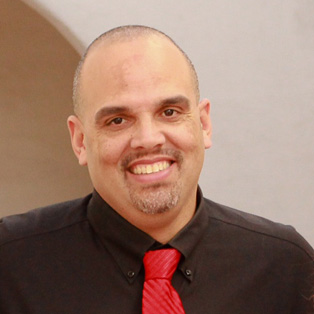 David Jefferson
President
Founder, Parent Support of Arizona
David Jefferson is the founder of Parent Support Arizona. He is also a parent of special needs children, an active member of the community and an advocate who provides support to families across the state of Arizona by ensuring children and young adults with disabilities are supported as they seek resources through the state education, behavioral health and developmental disability systems.
David has devoted the past 13 years of his life to supporting children and young adults with disabilities. David believes that all children deserve an opportunity to reach their full potential, and he works hard to offer families resources, support and advocacy to ensure their children can excel at home, at school and in the community.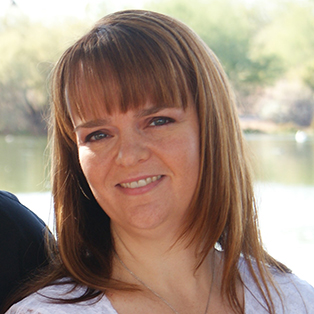 Sara Moore
Secretary
Director of Quality Management, Celebration Stem Cell Centre
Sara received a bachelor of science degree in nursing from Michigan State University in 1998. She has been a practicing Registered Nurse since that time in both Arizona and Michigan. Upon moving to Arizona in 2007, Sara focused on the area of Quality Management in order to ensure that patients received the highest quality medical care during their most vulnerable times. In 2014, she expanded her knowledge to the area of stem cell processing and banking in the East Valley. When not volunteering with the Nagi Foundation, Sara enjoys spending time with her daughter, husband, and 2 dogs.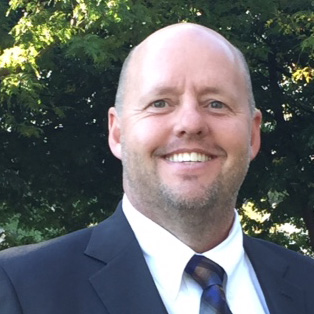 Scott Darger
Board Member
Founder and Medical Director, DVM, San Tan Animal Hospital
Dr. Darger received a bachelor of science degree in Zoology from Arizona State University and a Doctorate in Veterinary Medicine from Colorado State University. He has been practicing in the East Valley for 20 years and is dedicated to providing the best possible medicine and surgery to your canine and feline family members.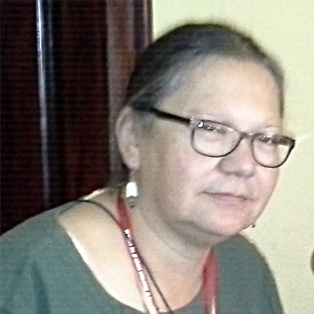 Charlene O'Rourke
Board Member
Open Position
Board Member
Open Position
Board Member